Shopbop is an online retailer that's been selling authentic, high-end clothing, shoes, bags, and accessories since 2000. They were acquired by Amazon in 2006, which launched the brand into a position to be one of the most trusted, recognizable online retailers in the world. Long story short, Amazon is involved, and you should not have any reservations about ordering online from Shopbop. Everything from the authenticity of their inventory, speedy shipping, to hassle-free returns is on the up-and-up.
Shopbop is a US-based fashion shop that advertises as the go-to online retail destination for modern style. The go-to destination for modern fashion styles will be the store that holds a large inventory of quality and affordable fashion styles and is also powered by customer-friendly policies and services. Does Shopbop meet this criterion to pass as a real go-to place for your fashion needs?
In 2006, Amazon acquired Shopbop, and the company has existed since as a subsidiary of the retail giant. However, Shopbop operates almost independently of Amazon, and even competes with it.
Shopbop is safe. It's not enough that an online shop is legit, it should also be safe. A legit store that I'd not safe can leave you exposed to other fraudsters. This is because when you use an online store, you share sensitive information like your payment instrument details. If the store is not safe, such details can be hijacked by fraudulent third parties. There's no need to state what happens when a cyber fraudster intercepts your credit card details.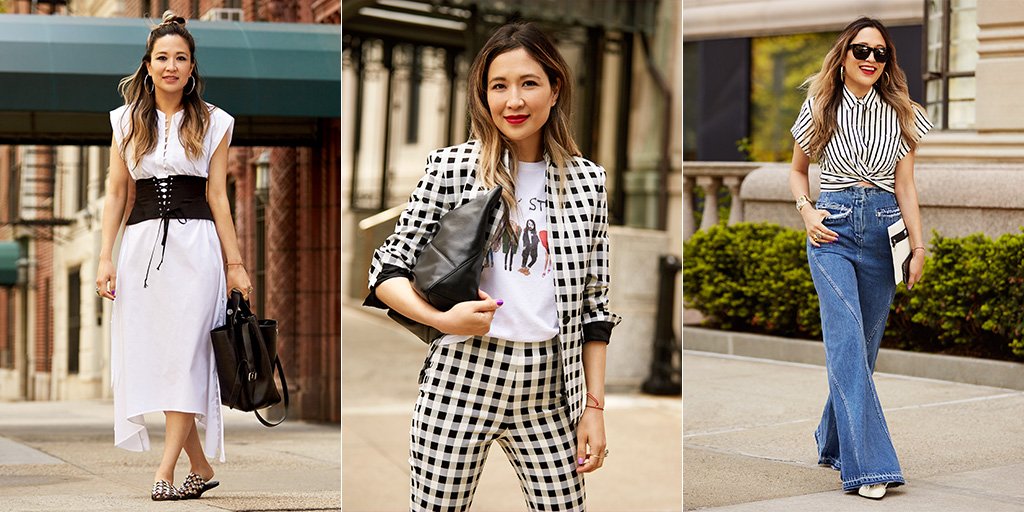 Safe Shopping at Shopbop
In this regard, Shopbop also comes out strong. The store uses a secure sockets layer (SSL) technology to create a secure link over a public network like the internet. The link is between your device and their (Shopbop) web servers. SSL is the industry standard for such, and any data transferred in the link is private. SSL also encrypts the data to ensure that even if captured, it is indecipherable.
Another data protection measure Shopbop is not displaying your full payment instrument data, even when you are to confirm orders. That way, no one looking in can steal such sensitive data.
The Website
The first thing about it is that it is simple and uncluttered. Appropriately placed are product images and short introductory texts. Links to the various product categories can be found on the top of the site, while links to the company policies (shipping, returns, etc) can be found at the bottom. This makes the site very easy to navigate.
Also, the website has a well-developed mobile page (https://m.shopbop.com). It works on all mobile operating systems including Android, iOS, BlackBerry, etc. That the site is fully mobile optimized means it resizes to fit the small screens of mobile devices and platforms. You won't have to drag screens to view the full web page. Also, all you need do to access the mobile page is type in the URL into a web browser and you'll be redirected.
With this full mobile compatibility, Shopbop allows you to shop on the go from anywhere and at any time.

Sizing
At Shopbop, they sell clothing from brands including Free People, Tory Burch, Rebecca Minkoff, Alice + Olivia, and beyond. Because there are so many different brands sold at Shopbop, sizing varies from item to item. You will always be able to find measurements for the item you're looking at in the details section of the product page. If you're concerned about how something might fit, refer to that area.
You won't have any crazy or sketchy sizing mishaps with Shopbop. They only sell products from legitimate brands. And if you happen to purchase something that doesn't fit, the return policy is great. More on that below.
Designers and brands
Shopbop sells clothing, shoes, bags, accessories, and more from hundreds of well-known global brands. The list includes For Love and Lemons, Karen Walker, Dolce & Gabbana, Joi, and more. You can feel good knowing your purchase will always be high quality and authentic.
Finding great jeans when you're tall can be difficult. Finding great jeans when you're over 6'0" tall can be impossible. Shopping for jeans is a lifelong struggle. They're either way too short, the proportions are off, or they just look cheap. Shopbop' denim, is such a relief as their collections are comprised specifically of jeans for women over 6'0" tall.
Shipping
Next on this Shopbop review, let's discuss shipping. Shopbop is an Amazon company, so shipping is quick and easy 100% of the time. They have a free 2-day shipping option that's WONDERFUL when you're in a bind. Or when you're just really excited about your purchase and want to see it in person ASAP.
Returns
Again, since Shopbop is an Amazon company, you can be certain you won't have any issues with returns when done in a timely manner. They'll include a shipping label in your package when you make a purchase. If something isn't to your liking, all you have to do is peel and stick the shipping label onto your package and drop it off at UPS. Super easy!
Please note that you have 30 days to make returns to Shopbop. If they receive your return within 15 days of the date of receipt, the return is free. If they receive your return 15-30 days from the date of receipt, there's a $10 penalty. Just make sure you don't wait around with your return. If you don't like something, ship it back right away.