AFFORDABLE AND SUSTAINABLE CLOTHING STORE
Old Navy is a global apparel and accessories brand that believes in the democracy of style, making high quality, must-have fashion essentials for the whole family, while delivering incredible value, and fun, unique store experiences. Old Navy opened its first store in 1994 in the United States and since has expanded its international presence with Company-operated stores in Canada, China, and Mexico, as well as franchise stores in seven countries. Customers can purchase Old Navy products globally in Company-operated and franchise stores and online.
Old Navy has become a secret weapon for Gap Inc., seeing sales growth of 3% in its most recent fiscal quarter. In late 2017, Gap announced it would be shifting its focus away from its namesake brand and the Banana Republic in favor of the Old Navy and Athleta brands.
From day one, Old Navy was a revolution. We were something the world had never seen—fabulous, affordable fashion for everyone. We opened our first store in 1994 and were the fastest retailer to reach $1 billion in sales within four years. Today, we're one of the largest apparel brands in the world.
Customer experience and inclusive marketing go hand in hand. The experiences you deliver throughout your customer journey, particularly to diverse and underserved consumers, play a big role in whether or not they feel seen, included, and as they belong. Old Navy decided to focus not just on being more inclusive with the products they were offering, but ensuring the entire experience customers had with their brand was one that wasn't dependent upon your body shape or size.
There is an inclusivity spectrum that shows a broad range of the ways in which a brand can show up for a customer. While it is great to see more brands being inclusive, the reality is that some forms of inclusion don't always feel good from a customer standpoint.
EXTENSIVE AND CHEAP PRODUCT LINE AT OLD NAVY
High-rise elevate compression leggings
Customers swear upon their "undying love" for Old Navy women's high-rise elevate compression leggings. At under $30 a pair, these leggings come in a wide variety of fun patterns and are frequently on sale, making them even more affordable than other competing legging retailers like lululemon.  Compression leggings are great for all sorts of athletic activities including yoga and running. They last forever and fit like a glove.
There are thousands of die-hard Old Navy shoppers around us. When you plan an Old Navy shopping spree for yourself or a loved one, pick up compression leggings, tank tops, and sports bras. Old Navy's sports bras emphasize finding your fit. Their three bra types include light, medium, and high, suitable for a range of activities including Pilates, spin class, and running.
Old Navy maxi dress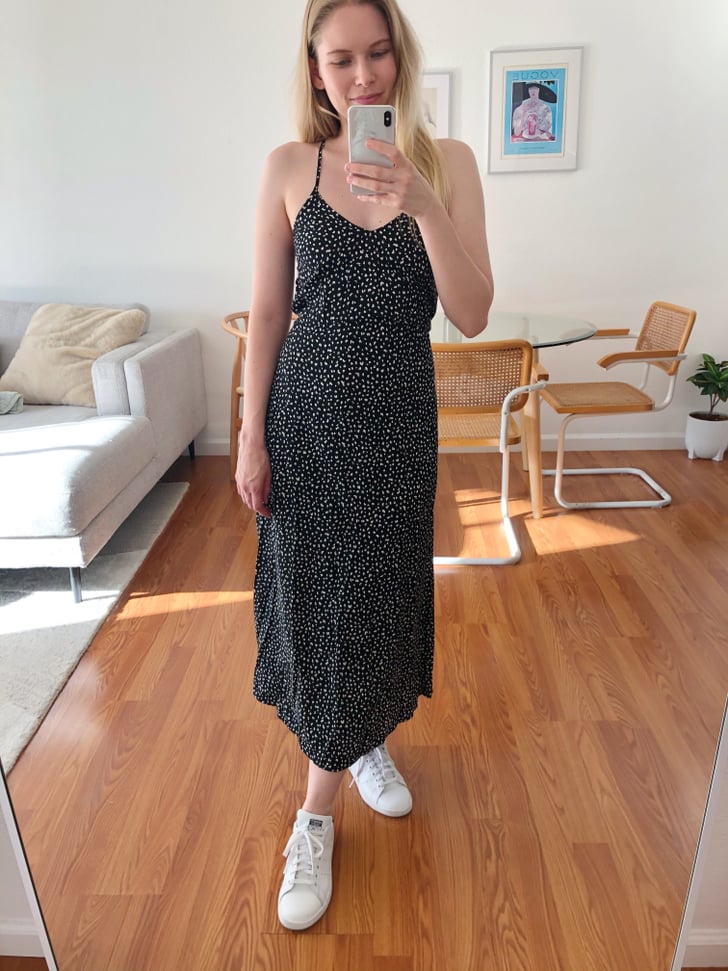 This summer, say yes to Old Navy maxi dresses. Available in plus-size and regular fits, women's maxi dresses are all currently under $50 at Old Navy and perfect for running around with the kids or dressing up for a night out. They're made of excellent quality and are very comfortable, you'll feel like you're wearing pajamas.
Old Navy Workout apparel
Don't miss out on men's activewear from Old Navy. It is advised to get T-shirts and shorts here because they cost 40% less. One complaint is that the colors and patterns come in most basic blues, blacks, and greys. However, with workout clothes, it's less about looking fashion-forward and more about getting the job done.
Old Navy Pajamas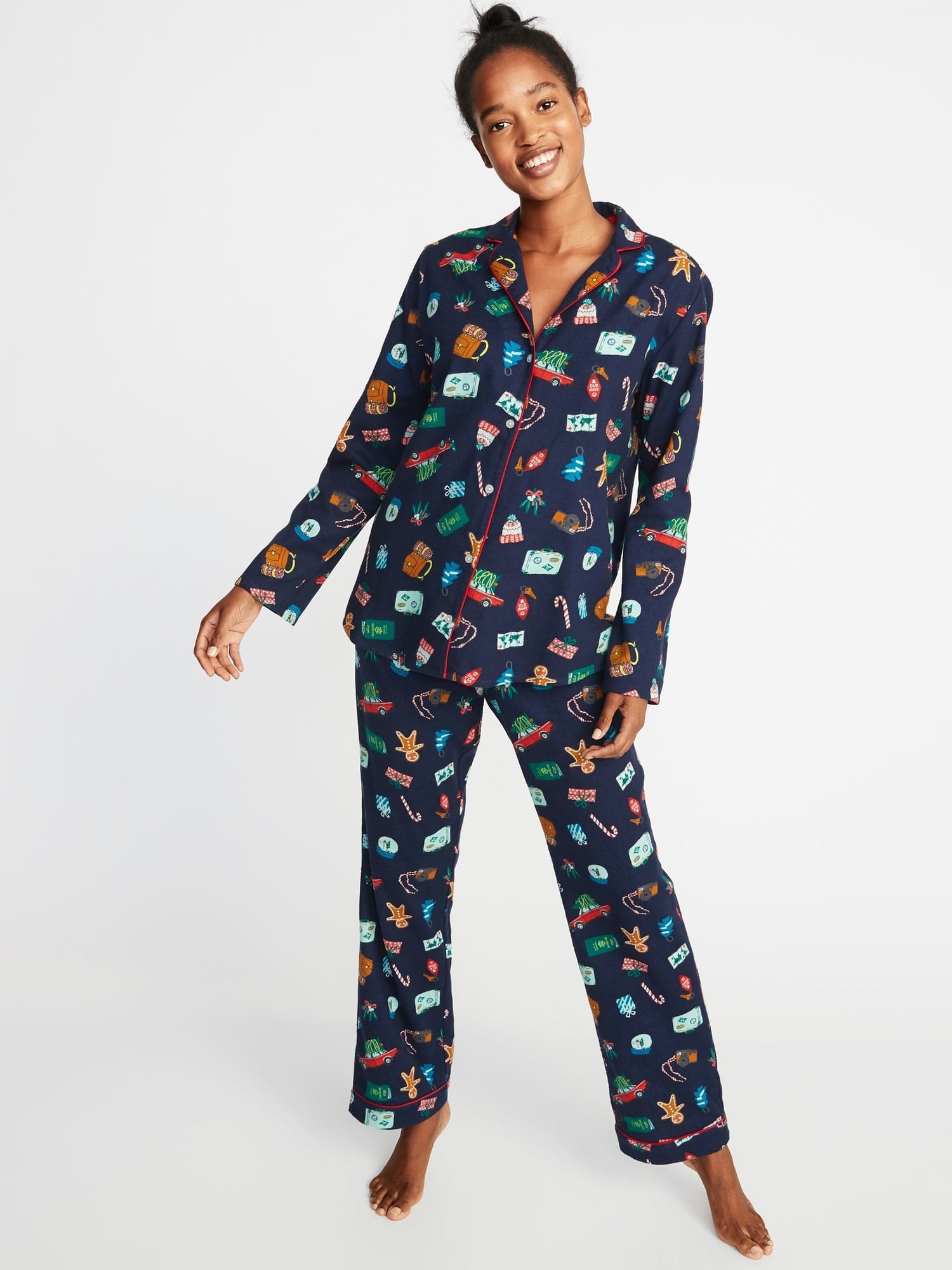 Customers loved to buy Old Navy pajamas. Shop during the holiday season for extra discounts. Sometimes Old Navy will even offer matching pajamas for the whole family during the holidays, making the purchase a good present.
Old Navy: Straight leg jeans
Regardless of what gender you're shopping for, the denim selection at Old Navy can't be beaten when it comes to price and fit. Denim sizes go up to size 20 in women and size 30 for plus-size in a wide variety of washes. Almost any other jeans fall at shins or can't get over hips. These jeans work with any body type because they offer curvy and tall options.
If you're looking to reel in even more deals, it is recommended swinging by Old Navy's clearance rack. A quick browse could land you seriously great sales since the items there have been returned and are heavily discounted.
Old Navy Straight Flex Khakis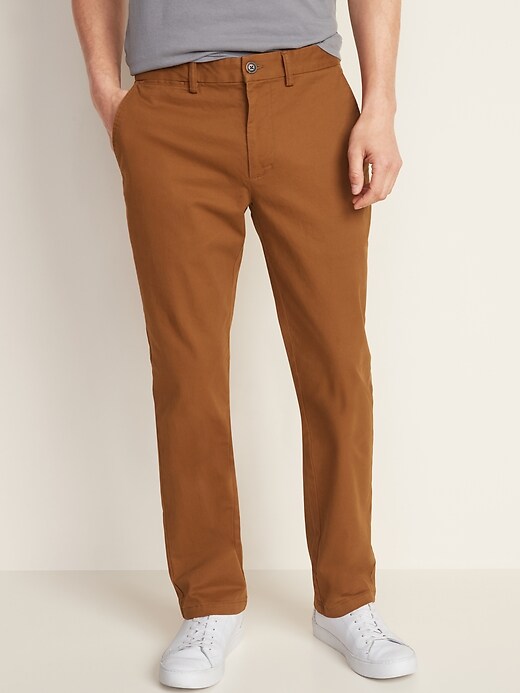 More than 1,900 reviews at Old Navy have given the men's straight ultimate built-in flex khakis an average of 4.7 out of 5 stars. That's great for the classic work pant, which comes in a wide variety of colors and fits (regular, big, and tall) for men looking to build their work wardrobes.
Old Navy Women's relaxed lightweight fly-away performance top
Retail analyst Meaghan Brophy regularly wears the long-sleeved workout tops at Old Navy — even when she's not working out. The relaxed, lightweight fly-away performance top is a good example of a comfy top ideal for working out or lounging around. Comfort aside, she finds the appeal is in the sizing.  These tops, and styles, are available in petite sizes.
Old Navy Socks
As a basic accessory staple, Old Navy's socks are available for all genders and come in a wide variety of styles and colors. They're also made of cotton, ensuring they'll hold up well after the purchase.
Old Navy Jumpsuits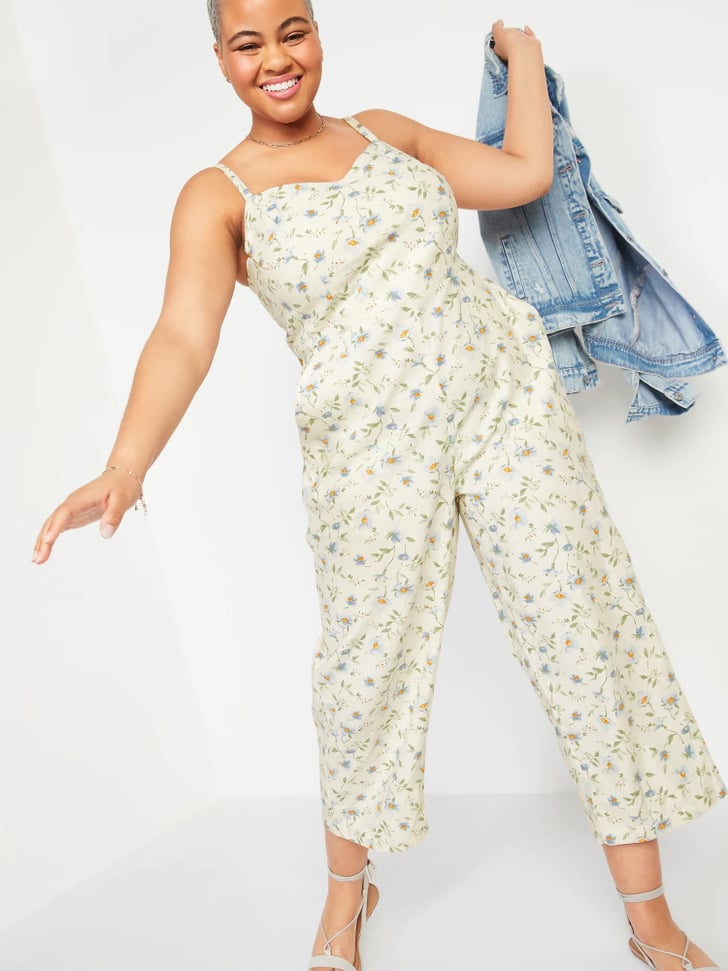 Reviews put a vote of confidence in favor for Old Navy's jersey tie-belt cap-sleeve jumpsuit because it enables the wearer to look put-together all day long. This jumpsuit takes you from morning errands to an afternoon work meeting to a night out with friends all in one day. Its fit is flattering to all shapes and sizes. It's also made of super-soft rayon jersey fabric. This allows for better ease of movement while holding its shape.