Golf Town is the largest specialty golf retailer in Canada, operating 47 stores throughout the country. The company also offers convenient 24/7 shopping at www.golftown.com. The company features the broadest selection of the best brands in golf, expert staff who share its customers' love of the game, and state-of-the-art custom fitting services and technology – truly your destination for everything golf. Golf Town Canada is owned by Fairfax Financial Holdings Limited and certain investment funds managed by Signature Global Asset Management, a division of CI Investments Inc.
For most people, golfing is one such pastime that a lot of men and women truly seem to enjoy, and for a very good reason. Apart from the fact that it is a relaxing sport, one also gets to spend some time outdoors competing in a fun and exigent atmosphere. People long for these types of experiences, and they ought to have them. If therefore, you are afraid of traveling or want to save time and energy whilst shopping for your golf accessories, then online golf stores are just the right shopping centers that can fulfill your desire to sit at home. The truth is that the most high-ranking quality of online golf stores is that customers have the chance to going through every product and can make comparisons between them so that they can select the most excellent and the cheapest one. For the best online experience, it is important to consider visiting Golf Town online store.
Selection of more than 400 golf clubs
Free shipping within Canada on orders over $199
Returns allowed up to 60 days after purchase on new/unused equipment
Golf Town is one of the most respected golf superstores in all of Canada. First opened in 1999, this retailer seeks to help players at all levels improve their game.
The selection at Golf Town is impressive: more than 400 golf clubs to choose from in 23 brands, including industry favorites like Titleist, TaylorMade, and Cobra. Unfortunately, Golf Town limits their fitting/recommendations to their in-store services; we would have liked to see an online tool that helps shoppers figure out which clubs are a good fit for their height, handicap, and other characteristics.
Golf Town does allow for returns up to 60 days after purchase. They, like most other retailers of golf clubs, expect that the clubs will be in new, unused condition when you return them. Bear in mind that you are responsible for the costs of return shipping; because Golf Town is based in Canada, these return costs could be more expensive than with a US-based business.
Like their competitors, Golf Town does have a trade-in program. However, they require golfers to bring their equipment into a retail location instead of allowing them to ship their clubs in.
Overall, Golf Town sounds like an excellent choice – if you're Canadian. But, if you're from the US, you may find it easier and less expensive to shop with a retailer that caters to American golfers, especially if you wind up needing to make a return.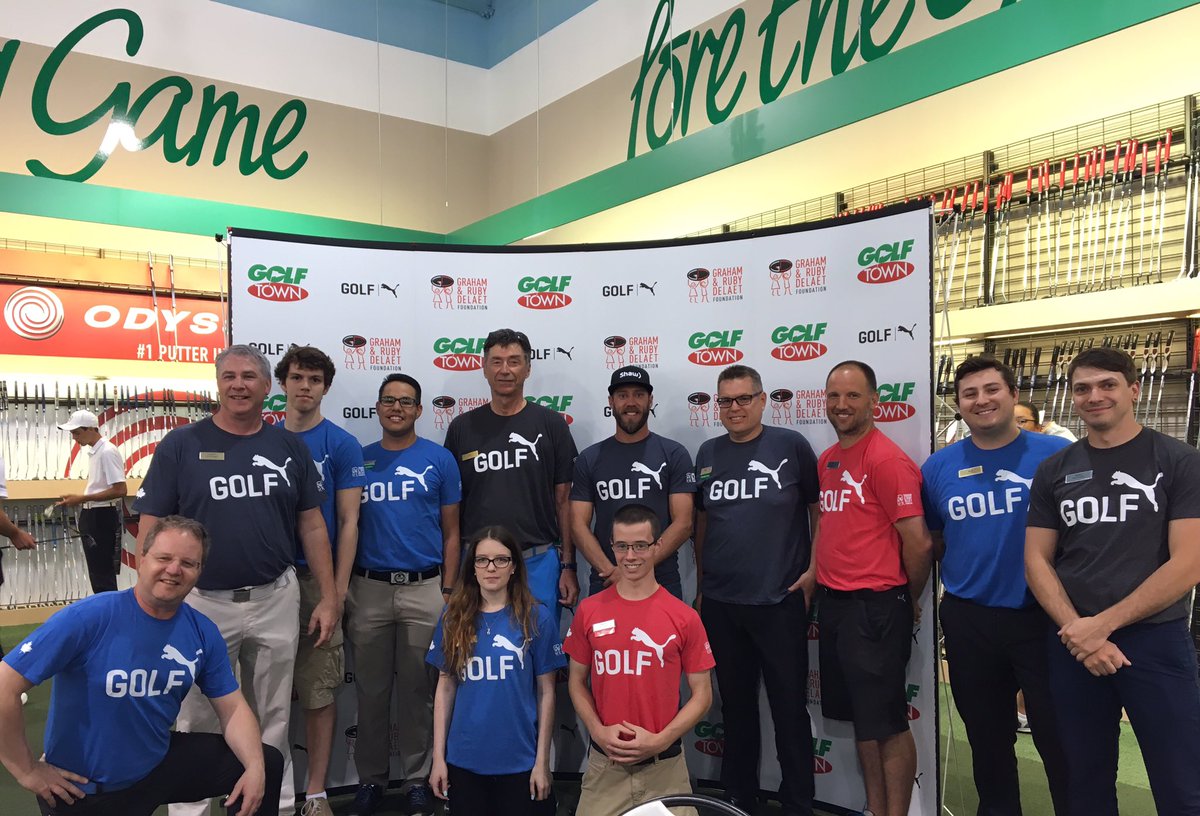 Driving a foundation for success
While embarking on a transformative journey since 2019, Golf Town has realized the importance of taking an employee-first approach to the in-store experience. The company emphasizes that they want to make sure it's not just a great place to shop, but also a great place to work. As part of that effort, Golf Town has empowered its employees to share stories about customer interactions and best practices. That is a strategic objective because when a customer comes into the store, it isn't just about… Hey, how are you? But it is more like – Hey, when was the last time you were out on the course? Or I've heard this putter can help your game with X.
By helping associates share their stories, Golf Town relies on their frontline teams to authentically connect with their customers. When these stories come in, the great thing is everyone can read it and they're learning. Everyone has seen stores modeling behaviors after the stories they've heard and start to implement some of these new ideas.
To continue this momentum, Golf Town has placed a priority on leveraging technology to improve the in-store experience and the alignment between associates and customers. They leveraged the tools like Nudge Rewards to provide associates with relevant knowledge and the opportunity to share their expertise. In turn, customers feel like the person they're talking to is knowledgeable, and tend to be more inclined to visit the store again. The store describes how customers are using their phones more than ever before and, by aligning their associates' behaviors with their customer behaviors, it demonstrates Golf Town's ability to innovate.
When thinking about the future, Golf Town plans to continue its focus on engaging frontline teams to drive exceptional customer experience. Their connection with customers is relational and they want to learn their story and want them to learn from ours, and with that, it is believed that's going to then drive the business and our success. Going forward, it is hoped that this will start to shape the kind of employee they hire and adds, if we can get everyone working towards our new values in everything, they do we're going to be successful.
As we all know—brand and culture are not built overnight. Golf Town management stresses that it's not a quick fix, it's not fast from start to end. This kind of initiative is something we're really trying to build with our associates, and from there, there will be some changes and some adaptations to it over time. But for now, Golf Town is thriving, we're doing a lot of neat things and we have many talented people working for our company to help us get there.